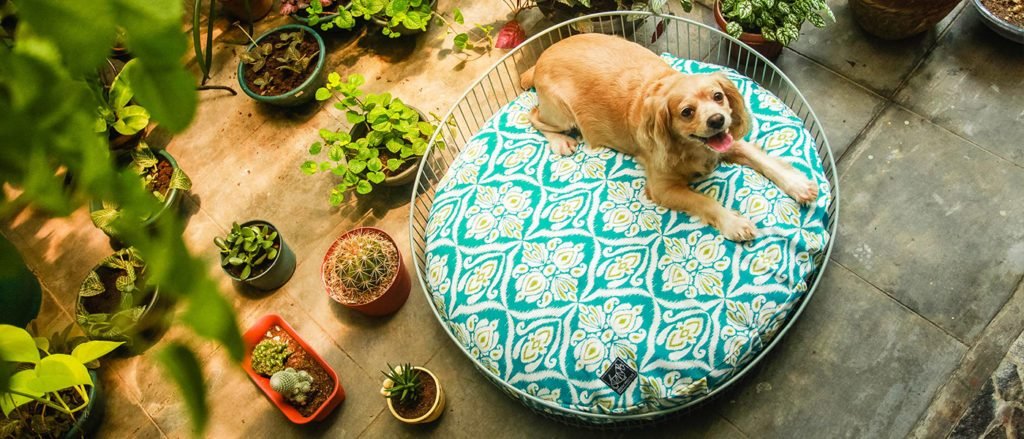 Modern Barkitecture
Our brand was built out of love for two things: Dogs and Design
We have entered an age where pets are treated as an integral part of the family and with it, we have gained a heightened sense of awareness when it comes to their care. We've gone from having a dog house to being a dog's house. We believe that every dog has its own unique personality and consequently, its own set of needs and this is why we've made it our mission to understand how they think, act and feel.
With this in mind, we created a range of products to fit every dog's shape, size and personality. Every single component in our products went through a very careful and rigorous thought process. We studied how a dog behaves and took into account all the drooling, scratching, shedding and chewing. We designed products that are meant to last. We even created our own blend of filling, Duradog Foam, because we wanted to make beds that won't flatten after a few months. All our metal parts go through a process called powder coating where each piece is treated to prevent rusting and then baked in an oven to seal the paint (non toxic, of course).
Our goods are tested extensively by the most discerning and meticulous group of dogs: the Bow House Ambassadogs. If they don't like it, we don't make it.
On the other end of the spectrum, we know the lengths humans go to turn their homes into an expression of their personal style and individuality. The demand for the unique is greatly outpacing the mass produced. This is the reason why we designed our products with the humans in mind too since it is also our goal to make them as happy as their dogs. All our covers are washable and soon, we will also sell covers so that your dog's furniture can keep up with the latest trends on Pinterest. We want our products to start conversations instead of something kept hidden away when guests come over. We believe that your dog deserves a special place in your home and we're here to make sure that it is not an eyesore.
Modern Barkitecture is more than just an aesthetic. Form and function is our passion. We're not in the business of being the cheapest or the trendiest. We're in the business of making things that will enrich your experience as a lover of dogs and good design.
We're looking forward to being part of that experience with you.
Your Chief Barkitect,
Migi