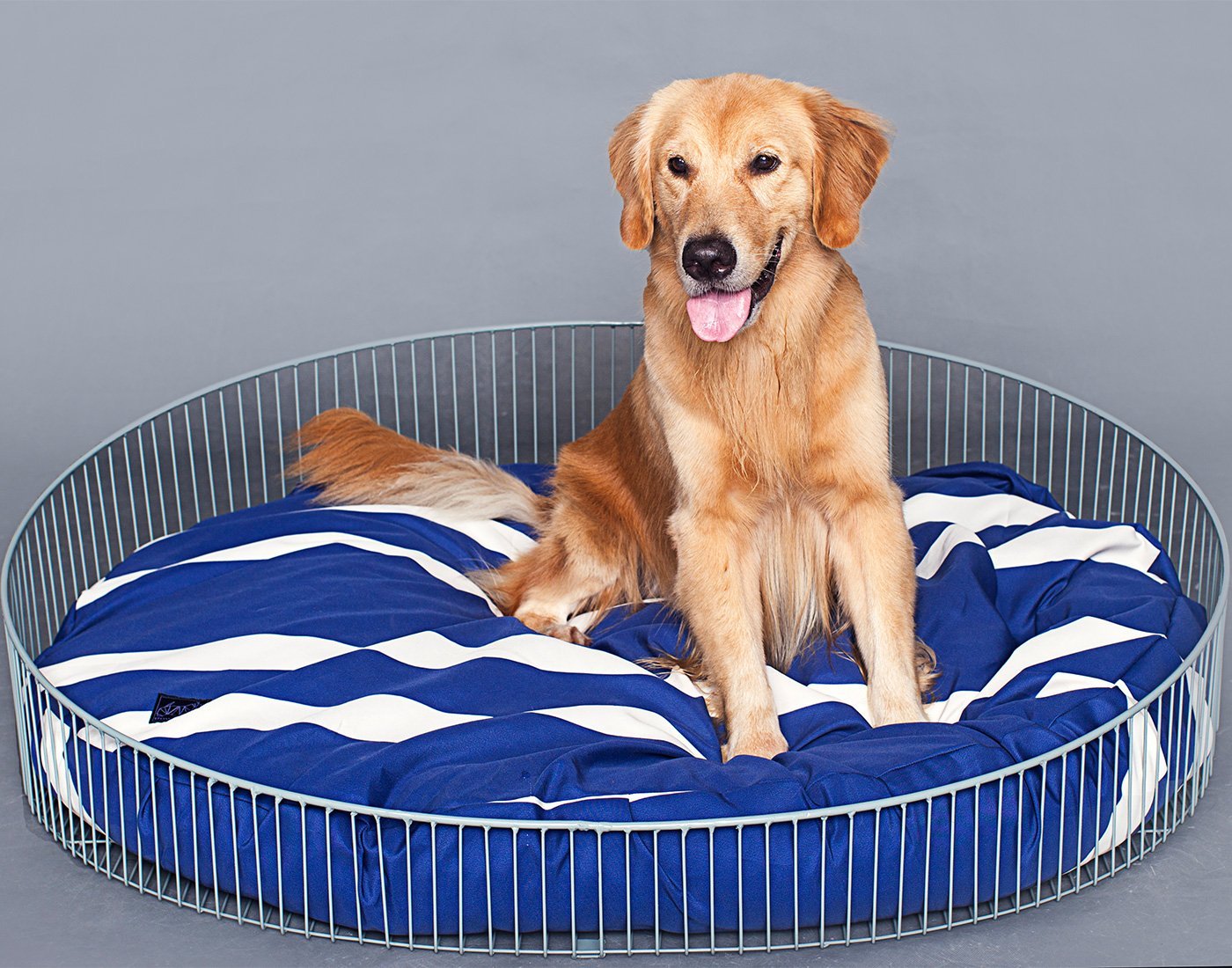 How to Have the Perfect Pet-rait
by Cybele Manlapaz, Crazy Dog Lady (Mom of Tony the Golden Retriever)
Many dog lovers would say that "a house is not a home without a dog." So it is no surprise to find more and more families wanting to have portraits done with their beloved furry, four-legged kids. But the fantasy of a picture-perfect family portrait is sometimes shattered by the reality that your cuddle bug dog is just not going to sit still and let a photographer tell him what to do.
Last July, Tony won a professional photo shoot as one of the Brand Ambassadogs for Bow House. Though my Golden Retriever isn't camera shy at home, it was going to be a bit challenging in an unfamiliar place with strangers, but thanks to the tips below, Tony did pretty well (#stagemom)!

TIP # 1: SAY MY NAME, SAY MY NAME!
Teach your dog to respond to his name. When you call his name and pays attention to you, he gets good things: treats, praise, hugs, and kisses. During the shoot, ask your photographer to call out his name and hold out his favorite treat or toy so that he would look at the camera.
TIP # 2: BE HIS OFFICIAL PHOTOGRAPHER
My husband went through my phone's camera roll and exclaimed, "These are all pictures of Tony!" I am (not) ashamed to admit that I take an average of three to five pictures of my dog–per day. He's has gotten used to it and happily sits for me because he knows he'll get a treat.
TIP # 3: PICK A SPOT, ANY SPOT
My dog and I practice moving from one spot to another. I point to something and ask him to sit. I practiced by asking my dog to go to his dog bed, which for us is the perfect place to practice sitting in or lying down on one spot for short periods of time.
TIP # 4: COME EARLY
Be there at least thirty minutes ahead of schedule. Potty him as soon as you arrive then let him familiarize himself inside. When the photographer arrives, let your dog approach him and not the other way around. With enough time, fingers-crossed, your dog will be calm and not afraid of the "stranger".
TIP # 5: BETTER SAFE THAN SORRY
Just because your pampered pooch can 'sit' or 'stay' at home doesn't mean he won't be distracted when you take him outside. Keep him on a leash when shooting in a wide-open space like a park . I either hold onto my dog's leash or step on it (not looped around your ankle!) during outdoor sessions because he gets easily distracted by cats and new dogs.
TIP # 6: DON'T FORCE THE ISSUE
In our own personal desire to capture the moment or to create the most beautiful photo, we might inadvertently force our dog to do something he doesn't really want to do. If your dog is getting skittish about the flashing lights, then ask the photographer to shoot without them. If your dog refuses to look at the camera, then maybe ask for a more candid feel to your photos and look at your dog instead. Now, if your dog is drooling and panting excessively and refusing to follow simple commands, then it's time to call it a day. After all, your dog won't care about the giant photo print framed and hung on your living room wall; he'd much rather spend more time with you–with or without someone capturing the moment.
This article originally appeared in the December-January 2016 issue of Celebrity Mom . Portraits by Gee Plamenco. BTS Shots by Cybele Manlapaz